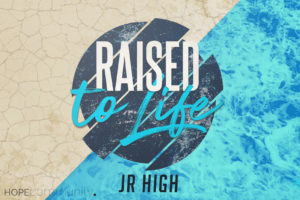 Raised to Life

Every Sunday at 10:00am youth Gr. 6-10 are welcomed into our Raised to Life program. This program gives youth an opportunity to connect with people their age and godly adult role models. There will be times of socializing and board games, music and sports with a focus on deeper Biblical study and prayer.
Our goal is to g

row as Christ worshippers through prayer, Biblical study & music.
Registration opens at 9:40 am.