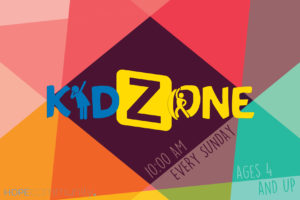 KidZone
Every Sunday at 10:00 am school age children (age 4+) are welcomed into our KidZone program.
Grade 5 and up are JR Leaders who have an opportunity to learn more about what it means to serve others and use the gifts God has given them!
The program includes a secure check in and is run by screened volunteers.
A variety of play centres and crafts, games, live music, puppet shows and small group discussion is part of every Sunday morning.
Our goal is to create a loving and safe environment where the next generation can discover who they are in Christ and know their significance.