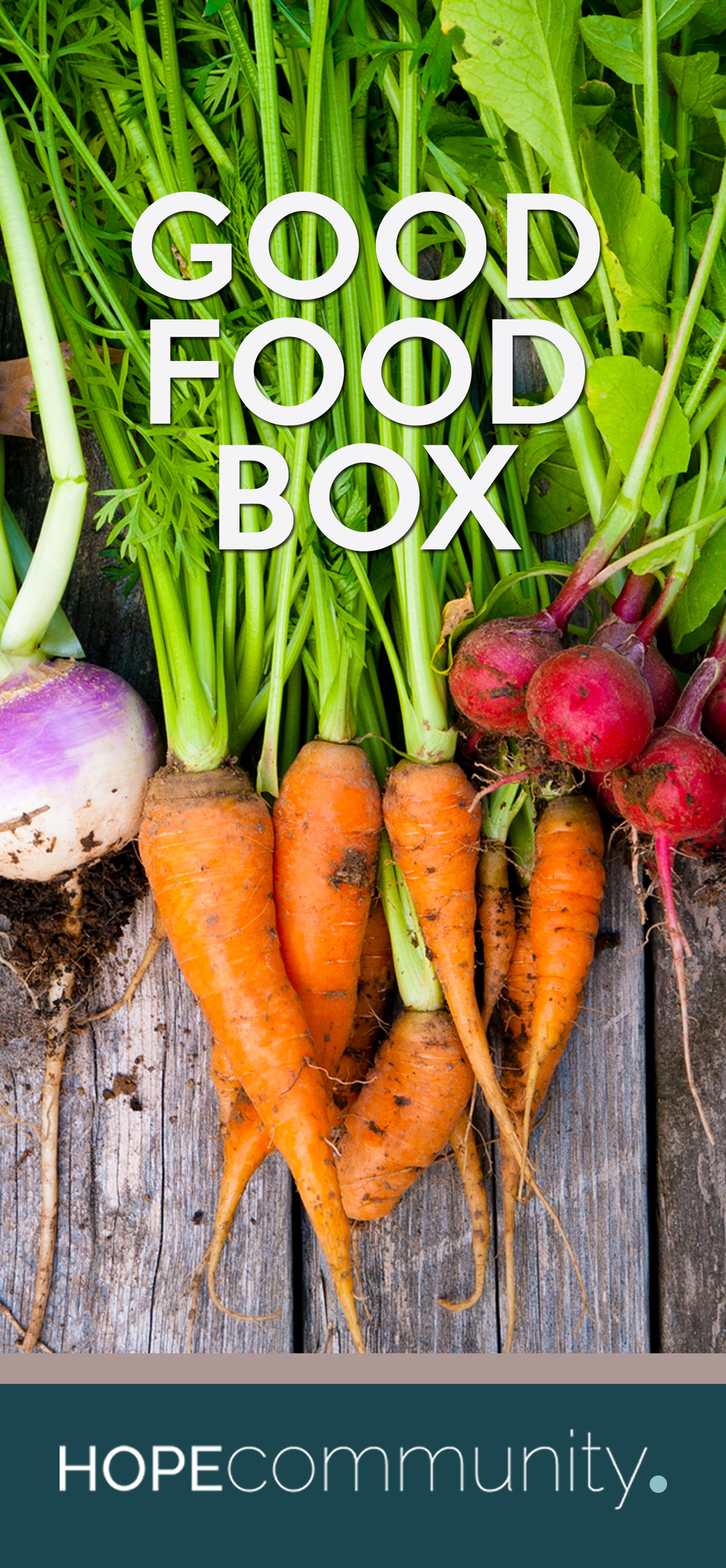 THE GOOD FOOD BOX

What is the Good Food Box?
The GOOD FOOD BOX is a monthly box of
fresh, seasonal, locally grown fruit and
vegetables at one reasonable price.
Each box includes the basics: potatoes,
onions, carrots and apples, plus a variety
of other fruits and vegetables of the season.
It is available to everyone!
This non-profit program is run by volunteers
with the goal to provide affordable high
quality fresh food to everyone right here
in our community.
Why order a Good Food Box?
Each box comes with a monthly newsletter
including recipes. Enjoy locally grown food,
benefit from the great price value and pick
it up close to home at HOPE Community
Christian Church in Cumberland Beach.
Pre-order and pay cash on the first Tuesday of each month
from 3 – 6 pm at HOPE Community.
Pick up your box on the
third Tuesday of each month
from 3 – 6 pm
at HOPE Community.
(Orders can also be placed on pick up days)