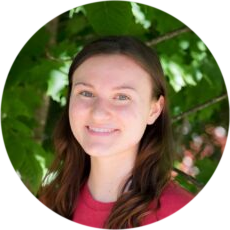 About Jess Duff
Jess Duff has been active at Hope Community since the planting of the church. Through the years she has volunteered in children's ministry, worship, announcements, Youth Group, served as children's director, and is currently serving the church as a ministry intern.
Jess is passionate about sharing the gospel through authentic relationships with those in her community.
She was born in Simcoe ON, and moved to Orillia before her first birthday. She has called this region home since then. She experienced most Secondary Schools in Orillia during her highschool career as she attended Patrick Fogarty, then OD/Park, and was a part of the first graduating class at Orillia Secondary School in 2016.
For three years she lived in Guelph as she pursued her post secondary education.
She graduated in 2020 with a general BA with a focus in music from the University of Guelph. There she studied classical trombone, played in various ensembles, studied hard, and served with the interhall council on behalf of the Arts residence in 2016 and 2017.
Her dream is to pursue further education and establish a career in the field of therapy.
During her free time Jess enjoys nature, playing with her two cats Alfred and Polly, hanging out with her husband Patrick and son Elwin, spending time with family and friends, and she is passionate about all things musical.