Ice Rink & Basketball Court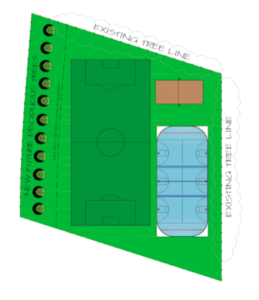 So far on our property we have constructed a soccer field and a beach volleyball court for church and community use. The next stage is to construct the ball hockey rink and basketball court. We have excavated the ground and installed 12" of crushed gravel as a base. Our next step is to pave the area and install the rink boards and basketball nets.
Our Fundraising goal for this project is $25,000. We currently have the rink boards on site (removed from the Oro Community Centre when they completed their rink renovation). Please consider partnering with us as we improve community living for our region.