At HOPEcommunity we believe in the biblical concept of sowing and reaping. As we obey the Lord by giving our tithes, offerings and donations, God pours out His blessing upon us.
Here are some ways to give financially to HOPE Community Christian Church:
To give online directly to HOPE Community Christian Church, click the tithe.ly Give button below.
If you live outside of Canada or if you need your donation receipt emailed right away, you can give through the Canada Helps Charity using the Donate Now button below.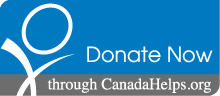 MONTHLY DIRECT WITHDRAWAL
Complete and submit a Pre Authorized Remittance (PAR) authorization form to give monthly from your bank account or credit card.
Click the link below to download the PAR form as a PDF, fill it out and bring it to the church.
Give to HOPE Community Christian Church through your electronic banking by sending funds to the email: treasurerhopeccc@gmail.com Please include your contact information (name, mailing address and phone number) in the message/notes section for receipting purposes.
Use your phone to text your givings to the church. Text our tithe.ly giving number at 705-242-4923 and just follow the response prompts.
Text Giving accepts Visa-Debit and the three main credit cards (Visa,
MasterCard & Amex)
To give using a Smartphone, download the Tithe.ly Giving App at the Apple App Store or the Google Play Store. Then give to HOPE Community Christian Church.

MAIL: CHEQUES PAYABLE TO
HOPE Community Christian Church
P.O. Box 241 2700 Cumberland Rd.
DURING A WORSHIP SERVICE
There are secured collection boxes mounted on the gymnatorium walls for financial collections. Giving envelopes are provided in the seats. You may also request a year's worth of giving envelopes from our Envelope Secretary.
Spending of funds is confined to Board approved programs and projects. Each contribution designated toward a Board approved program or project will be used as designated with the understanding that when the need for such a program or project has been met or cannot be completed for any reason determined by the Board, the remaining restricted contributions designated for such program and project will be used where needed most.
HOPE Community Christian Church is incorporated with Industry Canada under the Canada Not-for-profit Corporations Act –2014-07-02. Corporation #4428323, Business Number (BN) 858676158RC0001. It is registered as a Charitable Organization by Canada Revenue Agency – Business Number 85867 6158 RR0001 // Receipts are mailed out in February for the previous year's givings.