Send your kids on a ROARING adventure!
At ROAR Summer Camp, kids discover that even though life gets wild, God is good.
ROAR is filled with incredible Bible-learning experiences kids see, hear, touch, and even taste!
Team-building games, cool Bible songs, and tasty treats are just a few of the standout activities
that help faith flow into real life. Since everything is hands-on, kids might get a little messy.
Be sure to send them in play clothes and safe shoes.
Plus, we'll help kids discover how to see evidence of God in everyday life. Get ready to hear that phrase a lot!
Parents, grandparents, and friends are invited to join us at Safari
Celebration each day at 11:30am,
a daily exploration of God's goodness!
July 8 – 12, 2019
The fun starts at 9 am and will end at 12 pm,
doors will be open each day at 8:45 am

All children are welcomed from SK-Grade 5 (in September)
Grade 6 and up can also register; they will be placed in leadership positions for the week.
This will be a great learning experience for them!
This 5-day program costs $30 per child. Fees are due on the first day in cash.
We are looking forward to this amazing time!
On behalf of the team,

Sophie Weyda and Amy Wilkins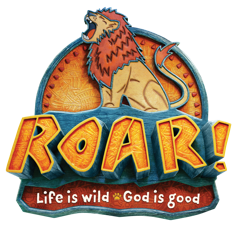 Precautions are taken for the safety and health of my child(ren), but in the event of an accident or sickness, Hope Community Christian Church, its staff, directors, and its volunteers are hereby released from any liability.
In the event that my child(ren) conducts itself (themselves) in a manner that is disruptive, the situation will be handled appropriately, including the possibility of sending my child(ren) home at my expense. In the event that my child(ren) require special medication, x-rays or treatment, the emergency contact person will be notified immediately. My child(ren) is covered by Provincial Health Insurance or equivalent medical insurance.
I give consent for photos and/or videos to be taken of my above named child(ren) for the purpose of Hope publications. Contact information may be used to inform me of the next time this program is offered.
By registering my child, I understand & agree to the above statements and ensure the information given is complete and accurate. I understand that all fees ($30 per child) are due on the first day of camp, paid in cash.