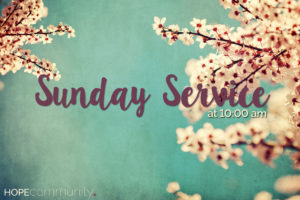 Sunday Services

every Sunday morning / 10.00 am
at HOPEcommunity

Our Sunday morning church services are the highlight of our week.
We are excited to get together to worship God and to learn more about Him, to enjoy time with each other and get to know great people.

Wherever you are at on your faith journey, we would love to welcome you here at
HOPEcommunity on a Sunday morning.