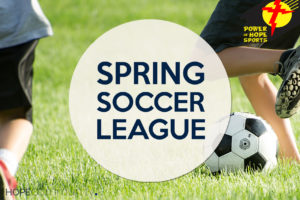 at HOPEcommunity

If you want your child to be a part of this season's soccer league at HOPEcommunity, make sure to contact us ASAP!
8 weeks of soccer for kids ages SK – Grade 6
Every Wednesday night starting May 2 – June 20
At HOPEcommunity / 2700 Cumberland Rd. / Cumberland Beach
Your kids won't want to miss this great soccer season!