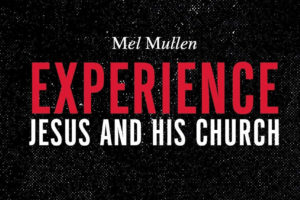 "With reassuring scholarliness and the valuable wisdom of years, Mel Mullen skillfully unwraps the mystery of the relationship between Christ and His Church — its foundations, values, beliefs, culture, and leadership" –
Brian Houston.
"You can't love Jesus without loving His bride. That is why I'm so excited about this book: about the stories of lives changed and the truth of God's vision and heart for the church within its pages" –
Joe Champion.
"This book is filled with real stories and truths that will reshape your understanding about who Jesus is and what a local church can be"
Series: EXPERIENCE JESUS AND HIS CHURCH
Together as a church we are going to embark on an exciting 4-week journey to a greater spiritual life in Jesus.
This series will include 5 Sundays, as well as a daily personal devotional for anyone who wants to get the most out of this!
We encourage you to purchase your book, e-book or audiobook today to be ready for the launch of our study!