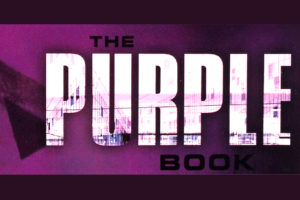 THE PURPLE BOOK Bible Study Challenge

launching Sunday, January 14
We are excited to announce our New Year's 12 week Bible Study Challenge. As a congregation we will be doing the Purple Book Devotional Bible Study. Our goal it to help each of us develop the tools that are needed for a strong Biblical foundation in our lives.
Purple Books can be purchased through the church for $10 each.
Click HERE to learn more about the Purple Book.