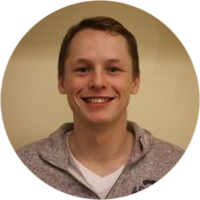 About Tobias Matthews
Tobias grew up in a small town located just north of Keswick, called Roches Point. He grew up around the water and developed a love for the outdoors and found himself always down by the water with a fishing rod in his hand.
In later years, he joined and attended an arts music school, studying vocals and classical guitar in his high school years. As a youth he was heavily involved in his church growing up, serving as a worship director and leader in youth ministry. The worship team he was a part of travelled and played at various youth events and retreats across Ontario. His hunger for God and music has led him to write songs for the Lord that are Holy Spirit inspired and doctrinally sound.
In recent years Tobias was led to start a revival night in Newmarket. Which is currently ongoing, focusing on intercessory prayer and true authentic worship.
He strives to unapologetically confess Jesus as Lord and Saviour in every aspect of his life and passionately and boldly proclaim the love of Christ through worship. Tobias desires to impact the lost and hurting in the community through intentional prayer and practical outreach.