WOMEN OF HOPE
"Building relationships through fellowship"
"Growing in love & unity through encouragement"
We want to be intentional about caring for one another!
This fall we are excited to offer two different programs.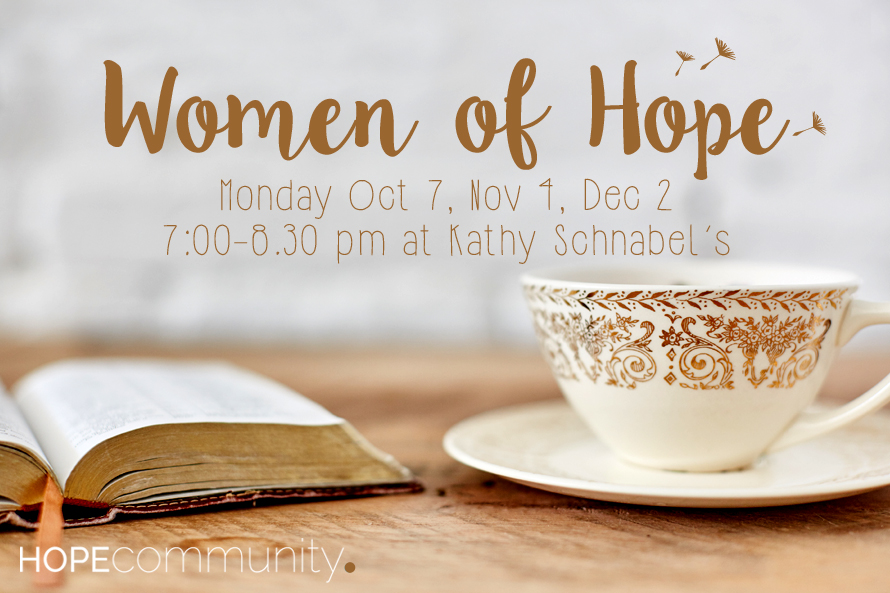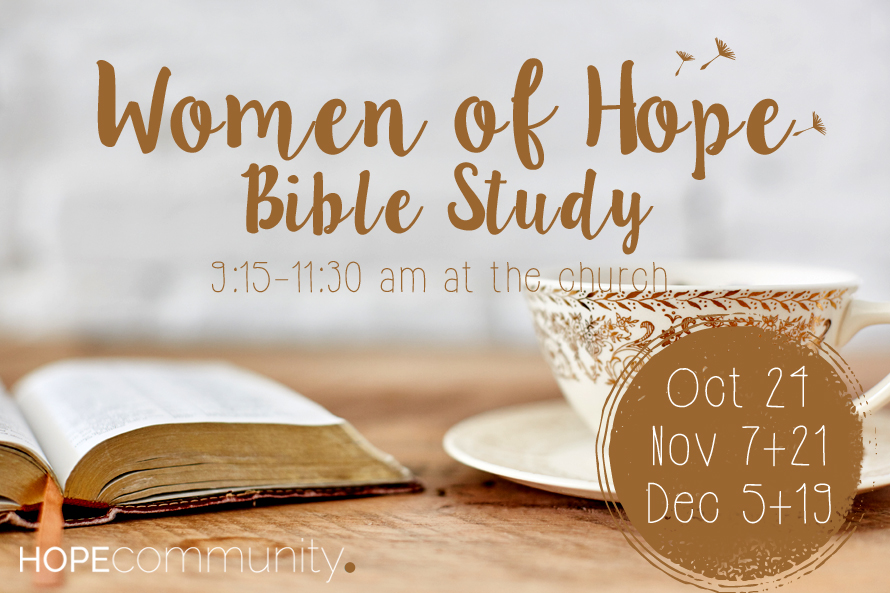 On Monday, October 7, November 4 and December 2
we meet from 7:00 – 8:30 pm for fellowship and prayer at Kathy Schnabel's place.
Contact us for further information.
Starting October 24,

Krystine and Sheila will lead us in a study of Old Testament characters (Jonah, Hannah, Samuel, Abraham, and Caleb and Joshua) for 5 studies prior to Christmas. It's amazing how these OT people's lives are still impacting us today. So thankful to God for preserving His Word which is so relevant and gives us such hope. It truly is God's Word that sustains us throughout life, regardless of our circumstances (Isa. 50:4) We do hope you will mark your calendars and be there for these studies in the Bible.
Bible Study at the church every other Thursday morning beginning Thurs. Oct 24, then the 1st and 3rd Thursday's of Nov and Dec (Nov 7, 21 Dec 5,19) from 9:15-11:30.
Study guides have been order and will be available for purchase for $15. Bring your Bible, notebook and pen along with you.