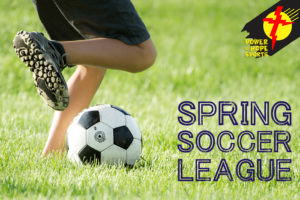 POWER OF HOPE
Soccer League
Spring is just around the corner and we are looking forward to another great season of Power of Hope Soccer here at HOPEcommunity in Cumberland Beach, right next door to Severn Shores Public School.
SK – Grade 3 practice Wednesdays between 6:00 – 7:00 pm.
Grade 3 – Grade 6 practice Wednesdays between 7:00 – 8:00 pm.
Online registration opens April 1

Registration night is April 17

Season runs May 1 – June 19
Be sure to register your child this season!