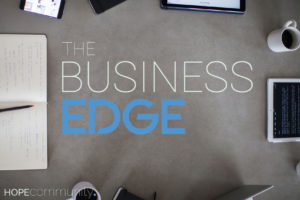 R
EMAINING DATES FOR 2018:
THE BUSINESS EDGE
Fourth Sunday of every month / 6.00 – 7.30 pm
A 90 minute seminar
that will teach leadership and
structural skills to develop and grow your
business.
This is for anyone
who owns a business or who wants to
learn the business skills necessary to grow
and develop a business of their own.
Email
office@hopecommunitysite.com
to confirm a spot.